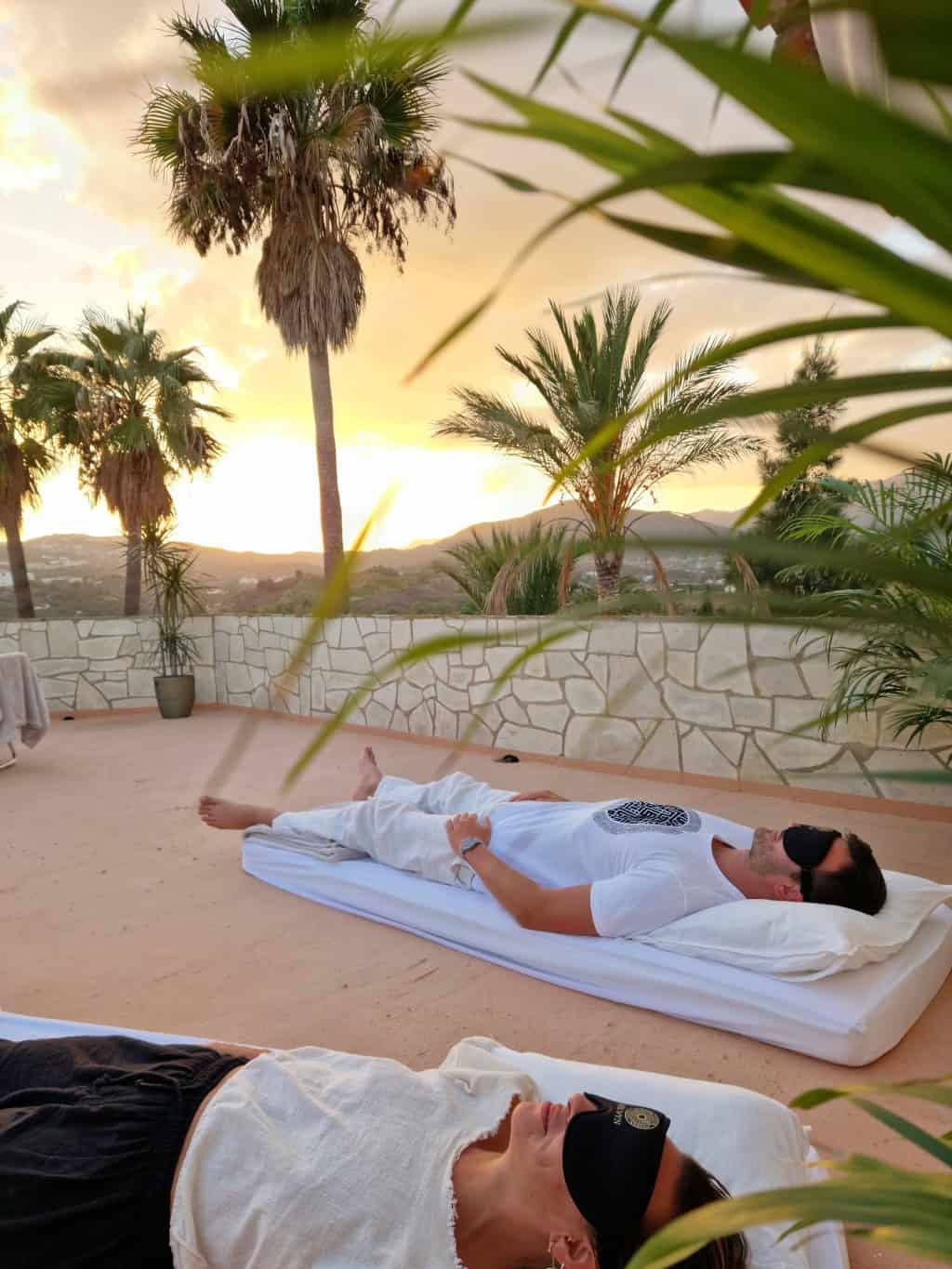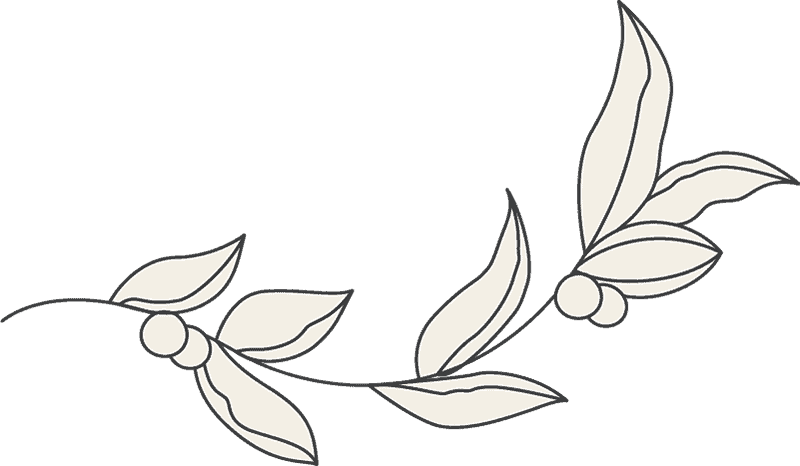 A Comprehensive Retreat Experience Merging Time-Honoured Knowledge, Community, and Holistic Integration.
 We extend a unique invitation to those who wish to experience the power of entheogenic medicine. Harness the therapeutic potential of your psilocybin retreat experience by blending intimate psilocybin sessions (limited to 8 participants) with the strength of community and a holistic integration programme. Providing therapeutic support before, during, and after your psilocybin ceremonies.
For true transformation, integration is everything after your psilocybin retreat. This in combination with the 'set' and 'setting' of your retreat, with our programme, you can sidestep common barriers, ensuring you're never navigating this intense process solo.
Dates:
24 – 28 November 2023
Price:
Shared room: €2850
Private en suite bathroom: €3850
Benefits of psychedelic Preparation
Define your aspirations and objectives, discovering your true quest.
Heighten awareness of habits you aim to relinquish.
Craft a purposeful psilocybin journey with defined objectives.
Engage with your psychedelic mentors and integration guide prior to the retreat.
Access priceless preparatory resources.
Intensify healing and self-awareness.
Reduce chances of distressing psychedelic episodes.
Acquire strategies to optimise the benefits during the psilocybin journey (breathing techniques, mindfulness, comprehension).
Set realistic anticipation levels.
Benefits of 5-Day Psilocybin Retreat
2 psilocybin ceremonies allowing a deeper self-exploration.
Personalised insights and direction from seasoned psychedelic mentors.
Close-knit group environment (capped at 8 members).
Group reflection sessions.
Additional well-being engagements.
Yoga and meditation practice
Breath-focused sessions
Sound baths – Sonic healing/therapy
Other healing modalities
Tranquil setting nestled amidst natural beauty in a safe and serene environment.
Nutritious plant-based meal options.
Benefits of Post-Retreat Integration
Transform insights into tangible personal growth and meaningful change.
Extend the retreat aura upon your homecoming with ongoing connection.
Group sessions to reflect on insights gained.
Added well-being activities alongside integration sessions.
Opportunity to delve deep into your personal insights.
Boost personal autonomy and self-efficacy.
Deepen comprehension by extensively reviewing your psilocybin encounters.
Alleviate post-experience ambiguity and misdirection.
Anchor your experience within your life narrative for healing work.
Ongoing access to a community and holistic well-being resources (sessions on breathwork, meditation guidance, yoga, personal coaching).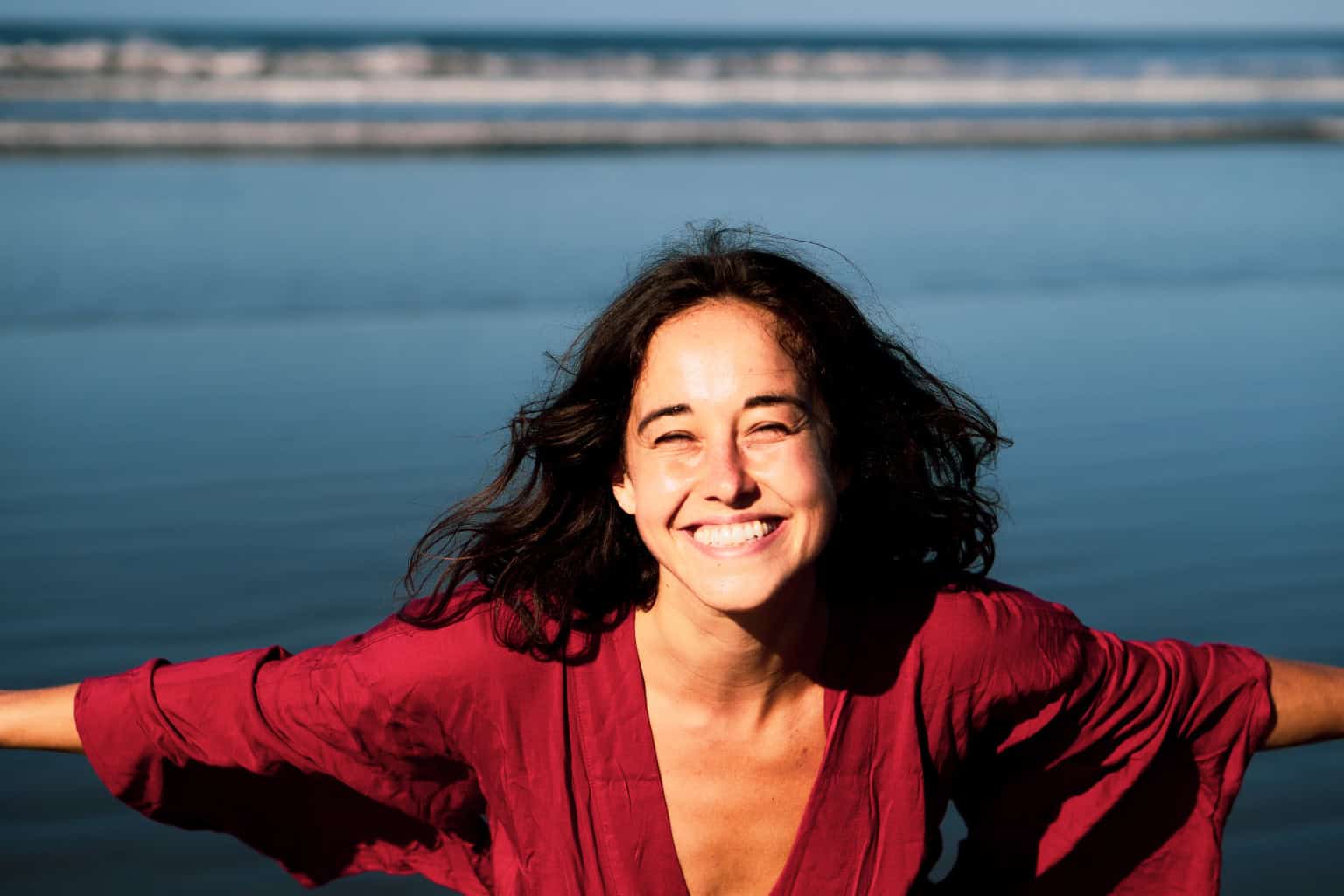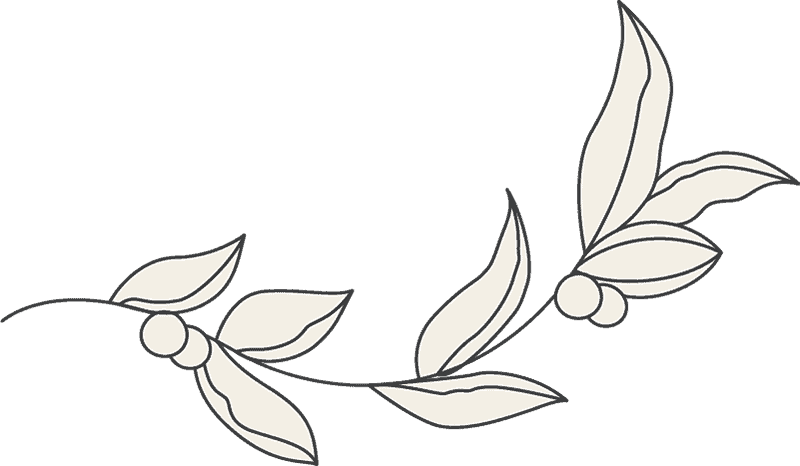 Heart-Centered, Soft, Understanding
Erin is an embodiment teacher and transformational coach who has been on a path of heart-centered service for over a decade.
She began her journey on the spiritual path as a teenager living in New York City and struggling with an eating disorder. It was this dark night of the soul that led her to the medicines of yoga, meditation, and counseling. Through a blend of ancient wisdom and modern psychology, she transformed her suffering into a devotional relationship to spirit and a commitment in supporting others in coming home to their true nature through practice, brave contemplation, and embodied self-love.
Erin has been trained in a multiplicity of healing modalities including yoga, meditation, somatic and spiritual psychology, breathwork, psychedelic assisted healing, and embodied movement practices. She considers herself to be the humble carrier of a toolkit that can support those she works with in grounding into the body, clarifying the mind, and opening to the limitless potentiality of the heart.
Erin currently lives in Topanga Canyon, CA where she offers public classes at The Class and The 360 Emergence. She offers multiple international retreats each year which focus on courageous exploration of our relationships to ourselves, each other, and the planet.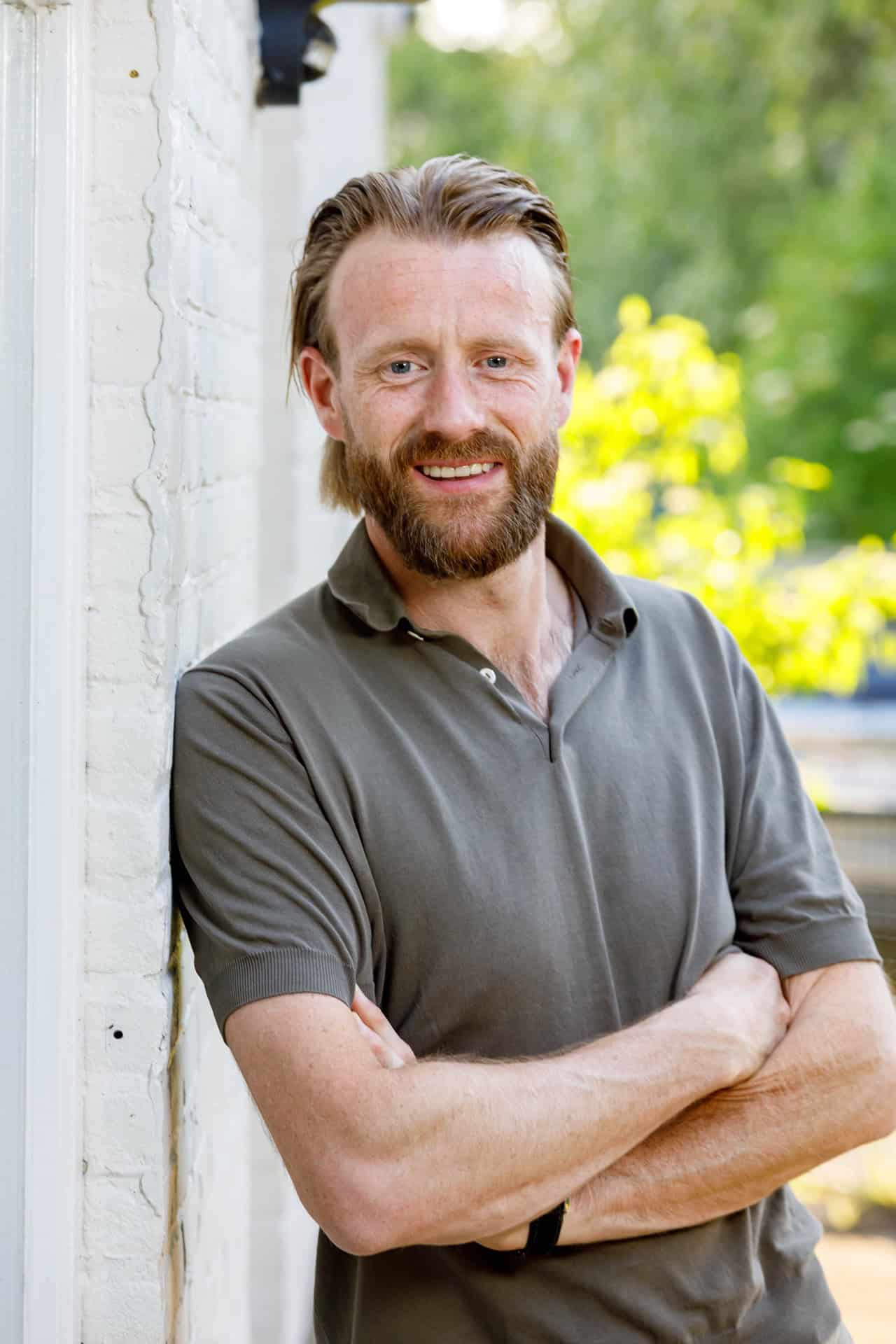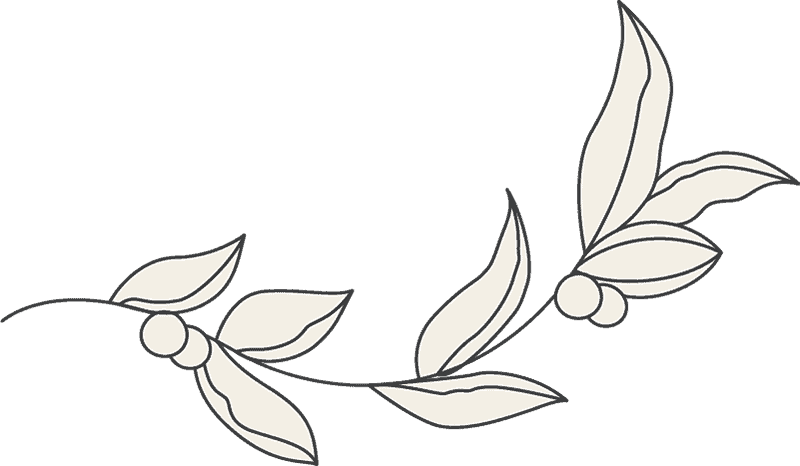 Trust, Embracement, and Release
One of the Founders of Rejuvyn and the visionary behind for two other entheogenic retreat centres in the Netherlands, René has served as a primary guide during psychedelic retreats and mentor for over thirteen years. Offering a safe environment worthing with psilocybin medicine for significant self-evolution and recuperation for countless global attendees. Throughout his odyssey, René has collaborated intimately with native shamans and Western entheogenic enthusiasts, melding ancient indigenous insights with contemporary Western perspectives.
Owing to his unparalleled knowledge and skills, René has devised the optimal and most conducive setting for participants to undergo this potent transformational venture as you journey through your psychedelic retreats. Every element, from music and lighting to expert facilitators and complementary wellness activities like yoga and sound therapy, is meticulously chosen to curate the ideal ambiance. René fosters confidence by creating a nurturing, unbiased retreat space for participants to delve into their internal and external realms.
Upon enrolling in this retreat,
attendees will avail of
Unlimited access to a digital course, allowing you to methodically prepare mentally, physically, and spiritually for your psilocybin retreats. Delve into the course at your leisure and revisit it post-retreat or before any subsequent psychedelic experiences.
A curated series of psilocybin sessions hosted at our exclusive retreat venue. We take pride in offering an immersion that blends time-honoured knowledge and organic remedies with utmost professionalism and a devoted supporting team. All committed wholeheartedly to your ease and security.
A digital comprehensive programme, post-retreat, designed to fortify the newfound relationships and insights acquired during your time with us. Over a span of six weekly group discussions, you'll be encouraged to unlock the entirety of your retreat's potential via guided conversations, straightforward group tasks, and a truly empathetic environment that respects your individual voyage and distinct goals. This offers a transformative experience as positive outcomes are enhanced through ongoing support.
Phase 1: Preparation
The groundwork you lay prior to your psilocybin retreat can greatly influence both the psychedelic experience and the subsequent integration period. Access a wealth of guiding tools and materials presented in bite-sized portions through our tailored preparation course.
Intention setting: The richness of the experience can be amplified by outlining a clear intention or purpose for your psilocybin retreat. These purposes might not be ultra-specific but can hint at particular life areas or desired results you aim to spotlight.
Internal preparation or set (mindset): This encompasses the physical, psychological, and emotional dimensions of your state of being. By understanding where you currently stand, you can adopt certain practices to prime yourself for what's to come on your psilocybin retreat- get ready, get 'set', and go!
External setting (ambiance): This pertains to the social and spatial dimensions of the psilocybin experience. Through this programme, you'll acquaint yourself with other attendees and leaders, getting to know them better. At Rejuvyn we ensure the surroundings are finely tuned for the occasion.
Preparation highlight:
Enhance your journey with thorough readiness, amplified awareness, and emotional equilibrium.
Phase 2: The Retreat Experience
Navigate two psychedelic sessions in your psilocybin retreat under the watchful eyes of seasoned facilitators who foster an atmosphere of trust, allowing you to wholly embrace the experience in a nurturing setting.
Our supportive psilocybin retreat space offers the perfect backdrop amidst natural surroundings utmost care and attention during your retreat experience, both within and outside the ceremonial context. Our guides are fully adept in the nuances of psychedelic retreats and possess the expert knowledge needed to harmoniously guide individuals through these deep encounters.
Integral to the initial integration process are group reflection or sharing circles held after session. Akin to group therapy sessions, they serve as platforms for each participant to share their experiences and insights, as well as an opportunity to gain new ones. Additional group sessions and wellness activities (like yoga, sound therapy, and more) augment your experience, enhancing both your mindset and the overall ambiance during your retreat experience.
Retreat highlight:
Experienced facilitation crafts the ideal backdrop to amplify the advantages of your psilocybin experiences.
Phase 3: Integration
Bypass post-retreat inertia and bewilderment commonly associated with other retreats. The integration phase is your bridge from psilocybin retreat to a tangible life changing experience. Behavioural shifts and lifestyle modifications are all part of integrating a psychedelic experience which can provide enduring psychological and emotional healing.
Integration can be a perpetual commitment to an embodiment of your highest potential, and our role is to provide beneficial tools to aid you throughout this odyssey. Avoid the trap of perpetually seeking entheogenic remedies!
The post-retreat period presents a golden window to shed entrenched, unproductive mindsets and adopt revitalising ones that amplify life satisfaction and holistic health.
This holistic and comprehensive integration programme offers a nurturing space where you can express yourself without prejudice. This adaptable yet structured realm morphs in response to the collective's evolving needs. Within it, dive deep into your psychedelic journey, its layered significances, and garner tools that fuel personal evolution.
Lifetime access to our resource bank ensures support is always available.
Overseeing the integration is Shiri Godasi, an esteemed integration expert. She's recognised for her pioneering working in the psychedelic integration space as well as training a multitude of integration therapists.
Within the six group sessions, she curates an uplifting, trauma-sensitive arena where individuals can share and engage freely, without the shadow of judgment. This phase places your unique voyage on a pedestal and allows you to explore your insights for a truly transformative experience.
Collectively, each group chalks out mutual codes to maintain a secure environment marked by mutual esteem, informed consent, and respecting the boundaries of fellow group members.
It's pivotal to note, participation is always on your terms. Every engagement level is valued, whether you're a vocal contributor or a quiet observer throughout the journey.
Integration highlight:
Avoid losing precious integration opportunities by leveraging expert guidance and fortifying enduring, impactful transformations.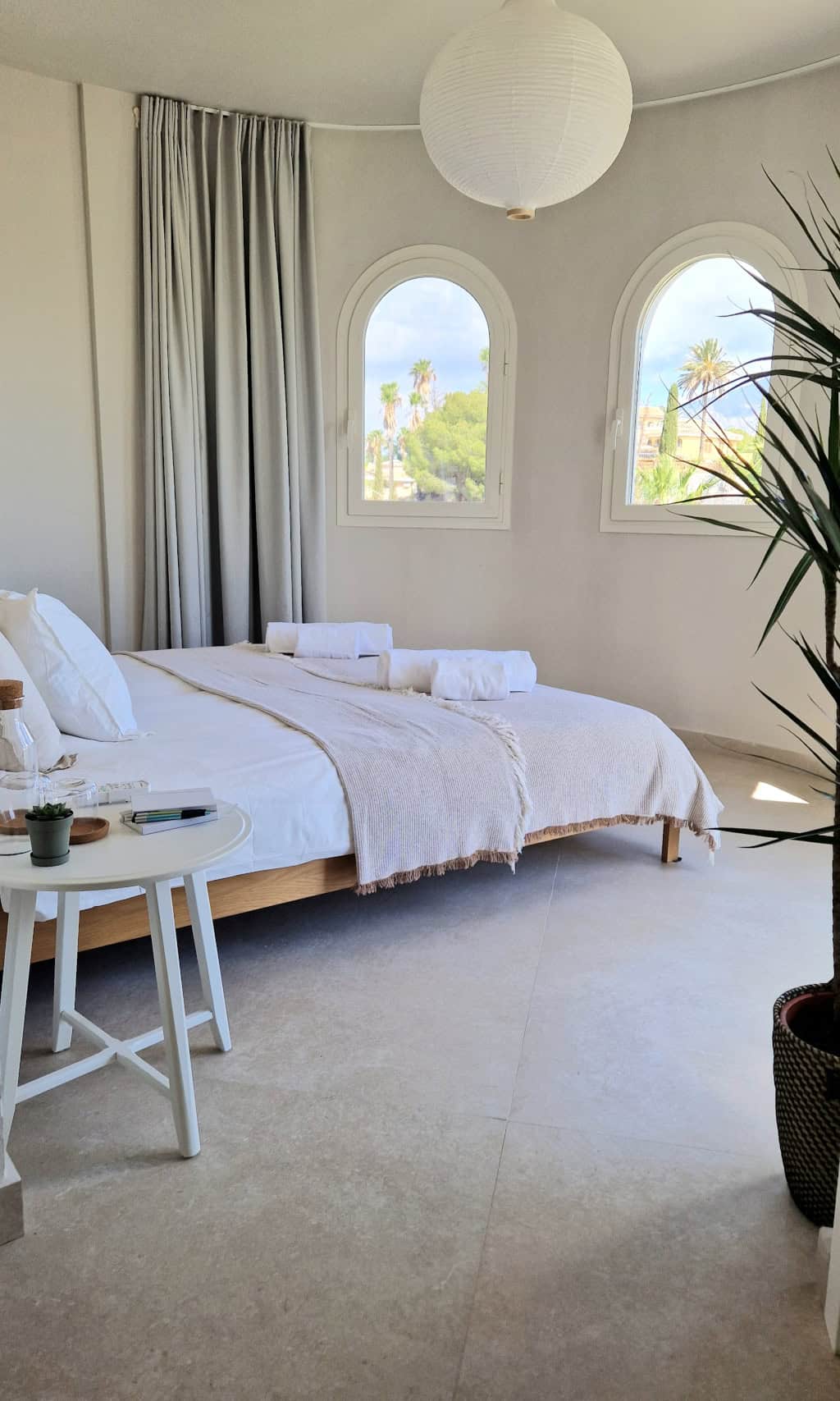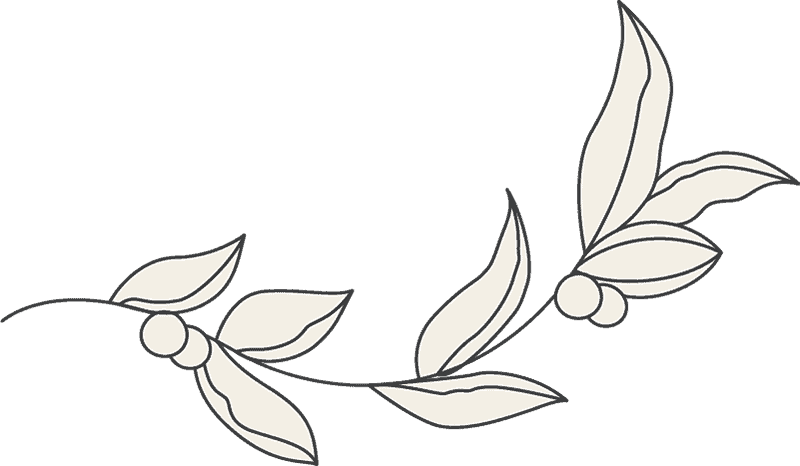 Book Your Retreat Experience
At Rejuvyn, we provide nurturing and inclusive spaces where individuals can embark on a transformative journey of self-exploration, inner healing, and personal evolution. Our full-spectrum psilocybin and integration retreat programme, offers an exclusively unique experience. With a community imbued with trust and compassion you can experience a holistic and safe approach to spiritual evolution. Join us today!
More on psychedelic integration therapy and coaching
Psychedelic Integration
Within the continuously expanding realm of holistic well-being and personal growth, psychedelic integration has steadily risen to prominence. As more individuals turn to psychedelic experiences as a means of self-discovery and healing, the importance of psychedelic integration cannot be understated. This concept acts as a fundamental pillar, ensuring that the transformative outcomes of these profound journeys are not merely fleeting moments but are anchored into long-term, sustainable changes in one's life.
But what truly defines psychedelic integration? Delving deeper, psychedelic integration is an intricate, conscious process that goes beyond the immediate aftermath of a psychedelic experience. It involves weaving the profound insights, intense emotions, and deep-seated realizations that arise from a psychedelic journey seamlessly into the fabric of one's daily life. Rather than allowing these moments of enlightenment to fade away, psychedelic integration provides a framework for individuals to comprehend, reflect upon, and incorporate these revelations into their personal narratives, beliefs, and behaviours.
In essence, psychedelic integration serves as a bridge—a connector that links the often mystical or otherworldly revelations encountered during a psychedelic session with the tangible, grounded reality of everyday existence. By facilitating a harmonious melding of these two worlds, psychedelic integration ensures that the benefits of such experiences are deeply rooted, allowing individuals to continually draw from their insights and foster a more enriched, purposeful life.
Psychedelic Integration Therapy
The path of personal transformation, especially one induced by psychedelic experiences, is often filled with complexities and nuances. Navigating this terrain can sometimes be overwhelming, leading many to yearn for a structured means of understanding and assimilating their experiences. Herein lies the immense value of psychedelic integration therapy.
Psychedelic integration therapy, as championed by experts like Shiri Godasi, is more than just post-session counselling. It is a meticulously crafted therapeutic process that provides individuals with a well-defined and supportive environment to reflect upon and interpret their experiences after a psychedelic retreat. Within the safe confines of psychedelic integration therapy, participants are given the tools and guidance to delve deeply into their psychedelic-induced revelations, piecing together the myriad of emotions, visions, and realizations.
Guided by therapists specially trained in psychedelic integration therapy, individuals are equipped to deconstruct their experiences, placing them in the broader context of their personal histories, challenges, aspirations, and life narratives. The goal of this therapy isn't just to reminisce or recount experiences but to extract valuable insights that can be applied to daily life. By drawing out and contextualising these profound moments of understanding, psychedelic integration therapy ensures that they transcend being mere fleeting epiphanies. Instead, they are woven into the very tapestry of an individual's existence, allowing the transformative power of the psychedelic journey to have a lasting and meaningful impact on one's life trajectory.
Psychedelic Integration Coaching
In the expanding realm of holistic personal growth, another dimension gaining momentum is psychedelic integration coaching. Distinct from therapy, psychedelic integration coaching offers a highly personalized and bespoke approach, designed to equip individuals with the tools, insights, and strategies essential for harnessing the full potential of their psychedelic journeys.
At the heart of psychedelic integration coaching is the notion of empowerment. It's not merely about processing or reflecting upon an experience; it's about translating these profound realizations into actionable plans that can facilitate lasting and meaningful transformations. Coaches, in this unique field, operate not just as passive listeners but as active facilitators. Their role in psychedelic integration coaching extends to assisting individuals in setting clear intentions, crystallising their objectives, and meticulously mapping out steps that can bridge the gap between their psychedelic revelations and real-world applications.
By intertwining the principles of therapy and the hands-on approach of psychedelic integration coaching, individuals are provided a comprehensive framework. This combination allows them to not only comprehend and internalize the depths of their psychedelic encounters but also to manifest the garnered wisdom in various aspects of their daily lives. In sum, psychedelic integration coaching underscores the philosophy that the journey doesn't end with the psychedelic experience; it's about ensuring a seamless integration of these transformative insights into the ebb and flow of everyday existence, fostering a harmonious alignment between the profound and the mundane.